Verifone P250 Printer
Verifone P250 Printer
(Refurbished)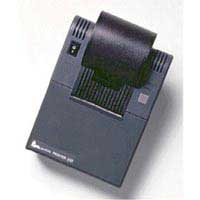 Verifone P250 Printer (Refurbished): compatible with all verifone processors, and most other processor brands. This is the most used modular printer available. FEATURES: Compatible with all VeriFone transaction systems Can interface with non-VeriFone terminals Saves valuable counter space with its compact design Uses easy-to-change drop-in ribbon cartridges Can operate in a ribbonless mode with specially treated paper Comes with an integrated paper-path feed that virtually eliminates paper jams Includes power-on/paper-low indicators Produces crisp, legible characters with fast, reliable dot matrix shuttle printing.
Similar Products

Verifone P250 Printer
From: $179.98

Verifone P900 Printer
From: $220.98

Verifone P900 Printer
From: $90.98
Verifone P250 Printer Guides and Downloads
(These open in a new window).