Contactless Processing Solutions
---
Want to ring up a sale while keeping social distance or do you need a customer facing payment solution?
The point of sale is one of the primary physical points of contact between a business and its customers, and customers and each other. In what may become the new normal, contactless payment options may be the perfect way to get ahead of the game for your customers. Contactless payments utilize the chip in a card so that a customer only needs to hold their card over your countertop terminal or point of sale system without ever having to touch anything when checking out. Many banks already issue NFC contactless cards by default but many older payment devices aren't capable of utilizing the contactless features of these cards.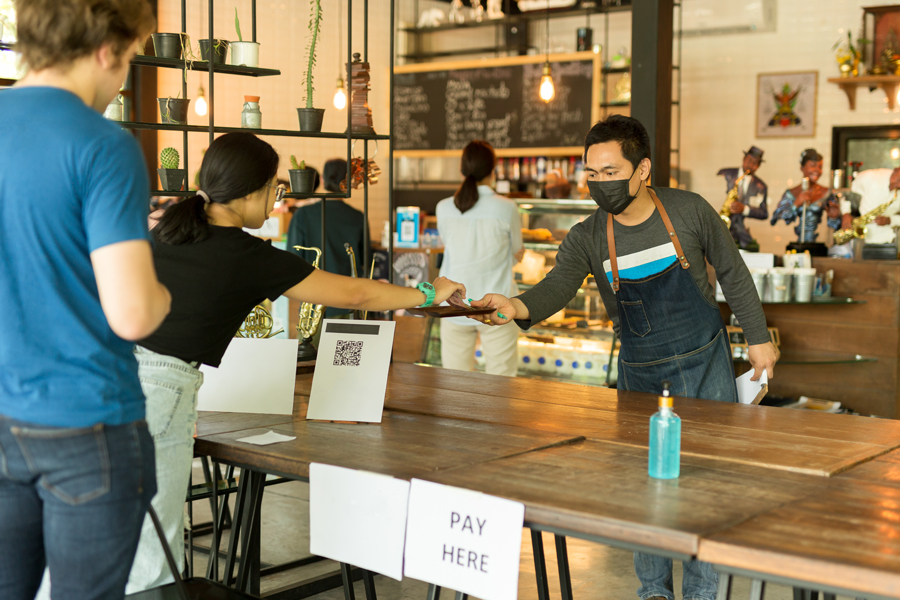 Many point of sale systems offer contactless acceptance out of the box but many traditional countertop terminals and PINpads offer the same functionality. The final method for contactless which may apply to fewer business models is using an online service for invoicing and pre-payments which allows your customers to pay on their phone or on a website with no need to ever take their card out when they pick up an order.
Countertop contactless terminals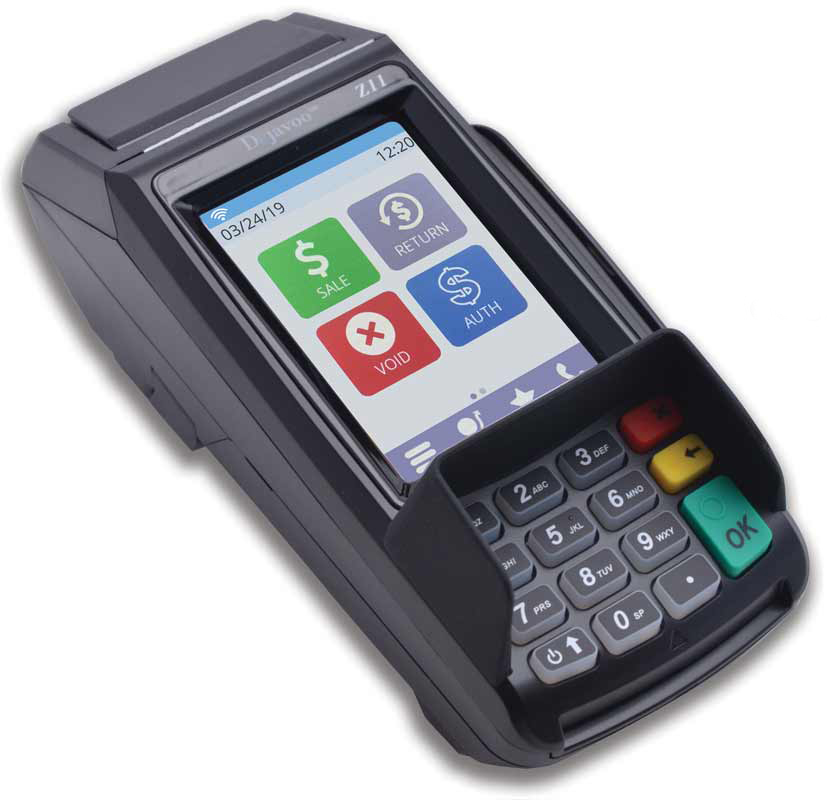 One of the easiest and most commonly used set-ups is a countertop terminal, with an encrypted pin pad. This type of set-up is not only easy to use but is also one of the most affordable options. This easily accomplishes distancing measures but is lower in cost and easier to use than a full point of sale system.
The store clerk rings up the sale and starts the transaction process on their terminal as usual. When its time to run the card, the transaction shifts over to the customer-facing pin pad where the transaction is completed. For customers with NFC enabled cards, they don't even need to touch the PINpad. First Data's FD series and Dejavoos Z Series are two of the best devices to use for this setup. They are both extensively proven product lines that will last years.
Contactless Point of Sale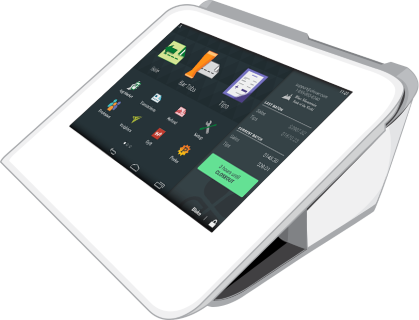 Perfect for any retail businesses when customers are primarily present. Capable of being a full point of sale system, with applications and software that are tailored for any type of business. With the Clover mini and swivel stand, an employee will never have to transfer any materials back and forth with the customer.
The employee can ring up the sale and simply turn the device around to face the customer, who is able to complete the payment process and select their preferred method of receipt. Your customers are able to pay through traditional methods or through contactless payments like NFC, ApplePay, and GooglePay.
Online Contactless
Using an online gateway, a business can use invoicing or directly key their sales for an instant approval. This is becoming more popular with restaurants who are offering curb side delivery but do not need a complicated inclusive software service. Depending on the platform, a gateway can be integrated to an existing website as well for merchants who already have a product catalog or their food dishes online.

Merchant Equipment Store™ is a registered ISO/MSP of Deutsche Bank Trust Company Americas, New York, New York, and Wells Fargo Bank, N.A., Concord, CA.
Copyright © 1997 - 2022 Merchant Equipment Store, All Rights Reserved.