Paypal PayFlow Link
Paypal PayFlow Link
(formerly VeriSign)
---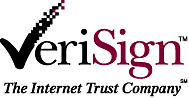 $165.98
No account or service required!
Availability:
Out of Stock. Permanent or unknown future availability!
Part Number(s):
---
NOTE: You Must sign up for a merchant account, to activate Verisign software. Because of this, you will need to call us at 800-898-3436 to setup a merchant account, and the Verisign Payflow Link internet gateway.
So you want to get your online store up-and-running quickly and need a secure and simple way to start accepting payments on the Web? Or maybe your online business doesn't require custom functionality or a seamless (customer stays on your site) order process?
Payflow Link is the simple online payment processing solution that:
• Allows your customers to securely input their credit card information online.
• Automates order acceptance, credit card authorization, payment processing and transaction management.