Paypal PayFlow Pro
Paypal PayFlow Pro
(formerly VeriSign)
---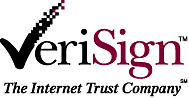 $225.98
No account or service required!
Availability:
Out of Stock. Permanent or unknown future availability!
Part Number(s):
---
NOTE: You Must sign up for a merchant account, to activate Verisign software. Because of this, you will need to call us at 800-898-3436 to setup a merchant account, and the Verisign Payflow Pro internet gateway.
Are you looking for a scalable, fully-integrated online payment processing solution? One that meets the large transaction demands of your online business? One that will grow as your business grows and gives you direct control over how your user interacts with payment functionality on your site? Then, Payflow Pro is the payment processing solution for you. It will allow you to:
• Have direct access to the Payflow payment processing service via an API, a TCP/IP ?thin-client? network service.
• Customize the look and feel of the order form to match the rest of your site.
• Customize the payment processing solution to any e-commerce application, for a controlled buyer experience.
• Keep customers on your site.
• Integrate Payflow Pro as an application library or run it using CGI scripts.