EMV Credit Card Terminals and Processing Equipment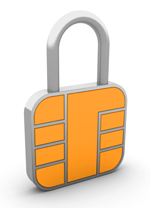 EMV which stands for Europay, MasterCard, and Visa is a secure method or processing a credit or debit card. It is similar to a PIN number entry transaction commonly seen when using debit or ATM cards. EMV is not widely used in the US at this time, but card associations have created a timeline roadmap for EMV implementation. While merchants may never be 100% required to accept EMV capable cards, there are numerous security benefits to accepting EMV cards, and EMV will become much more common as card issuers replace magnetic strips with chips.
There is currently a high demand for EMV terminals and our stock changes daily on these. Please contact us if you need an EMV terminal immediately so that we can manually verify it is in stock and will ship immediately.
---