Dejavoo C5, M3, M5, M8 Thermal Paper
Dejavoo C5, M3, M5, M8 Thermal Paper
(48 Roll Case)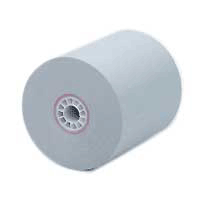 Want 10 rolls of free paper?
Get 10 rolls of paper for free when you send us your processing statements. We'll do a rate comparison to show you what you can save when you process with us.
Call: (800) 532.4966 for more information.
Replacement paper for all Dejavoo C and M-mobile credit card terminals. Paper is compatible with the Dejavoo C5, M3, M5 and M8 terminals. Dimensions: 2 1/4"x82'. Price per 10 rolls.
Similar Products

Dejavoo C5, M3, M5, M8 Thermal Paper
From: $8.98

Dejavoo X5, X8 Thermal Paper
From: $9.98

Dejavoo X5, X8 Thermal Paper
From: $39.98