April 15th, 2015 by Jamie Estep
The End of PC Charge
Filed in: Credit Card Equipment, Industry News, Merchant Accounts |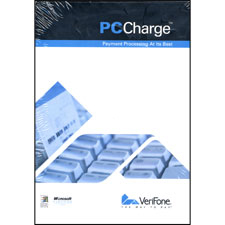 We just got word that VeriFone is discontinuing their PC Charge software. Apparently due to EMV, PC Charge will discontinue all new support contracts Oct 1st, 2015. We will continue selling and shipping PC Charge software until we are out however, VeriFone will stop shipping new copies in May of 2015. After that, the only PC Charge available will be what vendors have in their stock.
Existing support contracts will be honored but once their time has ended, VeriFone will not allow them to be renewed.
This comes as a bit of a shock to us. There are tens of thousands of businesses using PC charge. There are also many POS systems that use PC Charge in the background to process payments. It's not clear exactly how many businesses will be affected by this, but many don't even know their POS system uses PC Charge in the background.
This is a very rapid wind down of PC Charge considering how many merchants are likely using it. If you are currently using PC Charge for your processing or if you know your POS system uses it, we strongly suggest to start looking for another processing method as soon as possible. This is especially important if you manage customers, or use the other PC Charge features, as migrating to another system may be complicated.
For alternative POS Systems, we are offering the Clover POS for merchants processing through First Data and Shopkeep POS for merchants on any platform, both built on tablet operating systems at a significant discount over most traditional PC based POS systems.