February 13th, 2020 by Evan V
Dejavoo- A look at Countertop and Wireless
Filed in: Merchant Accounts |
Dejavoo was founded by the original founder of Lipman USA, and seems to be founded on the same principles that Lipman was: rock-solid products that are easy to use and very reliable.
Dejavoo Z8- Countertop Terminal
The Z8 is one of the most widely used counter-top terminals in the industry. Able to connect through Ethernet, dial, or using WiFi it captures payments for the modern customer using a touch screen display and built in thermal printer. A 2.4-inch LCD backlit screen gives the business owner and customer an easy to use payment system. With swipe, EMV, and contactless capability, the Z8 can accept payments from even the most Apple or tech. savvy customer.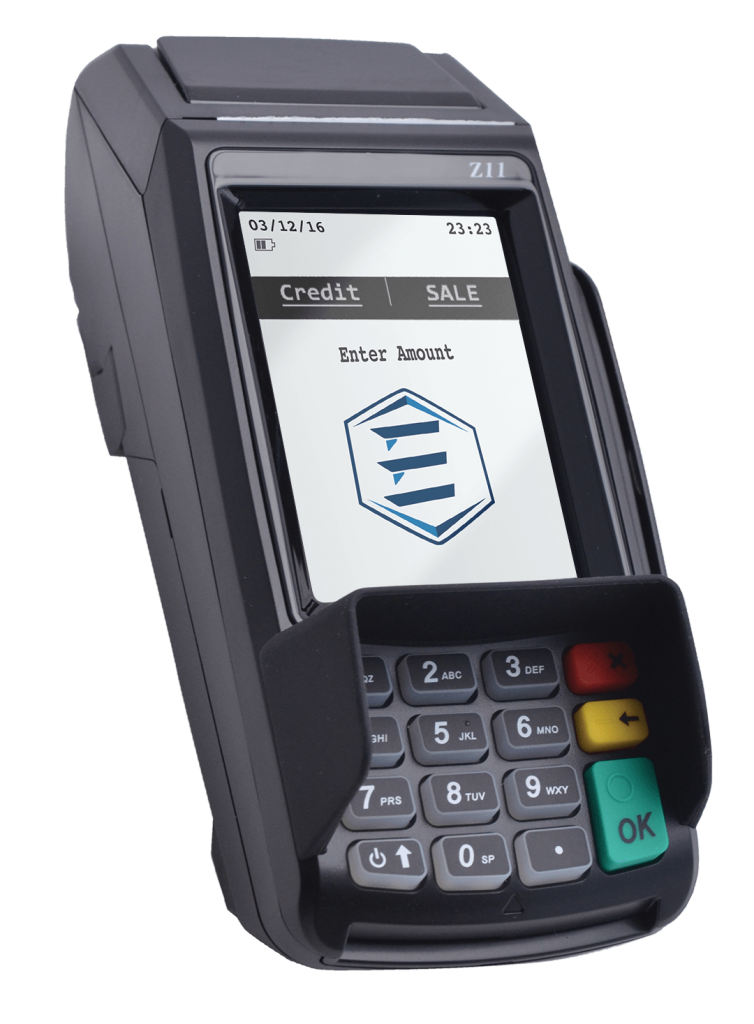 While the Z8 is a very commonly bought and used terminal, what is not set in stone is the price tag. I have heard quotes from processors upward of $800 for this terminal. It is of note that the Z8 is a simple, easy to use, standard terminal. By doing just a little bit of research, a business owner will be quick to note their processor is marking up the price tag by upwards of 300 percent at times. If your processor is marking up something as simple as equipment for you to use (which you as a business owner need to even process) how much do you think they are marking up your rates? Don't settle on overpriced processing and equipment, become a Merchant Store partner.
https://www.merchantequip.com/processing-equipment/credit-card-terminals/dejavoo-z8/
Dejavoo Z9- Countertop and Wireless Terminal
The Z9 essentially asks the business owner exactly what how they want to process. With the wireless capability able to connect through Wifi, or using a 4G/3G network this terminal does it all. This terminal features EMV, Swipe, and contactless payment methods which you can take anywhere that your cell phone works. With an upgraded battery that enables any business owner uninterrupted processing, the Z9 is the go-to for many mobile, retail, or restaurant businesses. Another unique feature of the Z9 is the ability to queue customer support to call your business directly from the terminal by pressing the F4 button.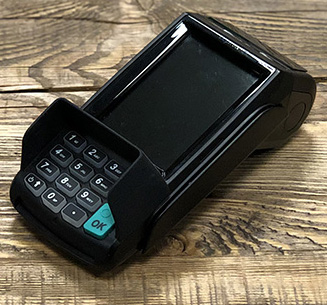 Much of the same on quotes when it come to pricing and mark ups with various processors on the Z9. But I recently ran into even more of a horror story with a business owner. "John," the business owner was just starting his business, his local rep. suggested the Z9. Without a lot of capital starting the business, his sales rep. suggested bundling the terminal cost into his fees. Essentially signing John up for a lease to own at the price of 39 dollars monthly. After a period, John saw the Z9 for sale for 4-5 hundred dollars. Realizing the terms of what was sold to him, John realized 39 dollars for 48 months wasn't an ideal situation. While this is hopefully an isolated incident involving a deceitful sales representative, it is all too common of a practice. As is common in almost every business, if you are paying too much for one aspect, more than likely you are paying too much for every aspect.
Dejavoo Payment Software
Our team recently did a full demo on Dejavoo's new payment software & cloud POS Technology. It seems this is Dejavoo's answer to other software systems such as Clover, Lavu, Shopkeep, Revel etc. They have made every facet (including price) highly competitive to other similar programs. This software is tailored to virtually any business with specific setups for retail, restaurant, and a specific setup for salons and service businesses. This software is so specific we had to stop the demo for over saturation of information. That does not mean that it is not easy to use, what it means is that this software can be tailored to exactly what the business wants as far as inventory, employee management, item configuration, merchandise tracking, customer management, restaurant specific management, basically its got how ever robust a system as you need.
One of the biggest benefits with this software, is the all inclusive manager portal. Designed to give the business owner oversight over their entire operation. The simplicity of the system is also the equipment. Compatible with most standard tablets that require a simple download, the program is able to communicate and work seamlessly with an existing Dejavoo terminal. This means instead of expensive thousand dollar set-ups, a business can utilize specific software for as much as a computer and a Dejavoo terminal. Whether on the move, pay at the table, or at the counter top everything functions together and can be seen through the friendly master portal.
To Finalize
Dejavoo is moving in the right direction when it comes to equipment and software. At the Merchant Store we utilize and count on these terminals and software for our merchants, and trust the Dejavoo is constantly striving to improve, and stay up to date with the latest in security and technology. It is worth a look for any business to see if this could be the most beneficial, and also cost effective solution for their business.
For information, to schedule a demo, or to receive quotes on equipment please feel free to contact The Merchant Store (888-898-3436) or visit www.merchantequip.com