January 18th, 2012 by Jamie Estep
Zappos Breach – All is well, no credit card data was stolen…
Filed in: Ecommerce, Merchant Accounts | 1 comment
The online retailer Zappos just had a data security breach where they lost 24 Million customer's personal information records. This loss included names, addresses, email and phone numbers, encrypted passwords, but did not include credit card information.
No doubt that thoughtful security planning prevented the loss of credit card or financially sensitive information. However, it doesn't really lessen the reality that the repercussions from the Zappos breach could be huge. Does data security go far enough if we accept that personal information is completely acceptable to be lost as long as financial information is not?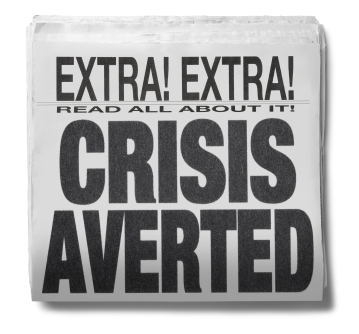 With the amount of personal information that was obtained in the Zappos breach, the thieves have a very lucrative marketing or hacking information package.
On the marketing side
Companies pay a lot of money for targeted marketing lists like the one that Zappos inadvertently provided. Let's see, here's a list of 24 million people that definitely buy things online, most likely shoes or clothing items, FIRE AWAY…
This information is a telemarketer or direct marketer's dream, and they can target these known shoppers via phone, mail, and email.
On the hacking side
I can almost guarantee that Zappos customers are going to receive an onslaught of highly engineered spam, viruses, offers, and everything else to their emails. At the same time they are going to start getting physical spam, and scam offers, and probably are going to see telemarketing scams as well. There's really no limit to how the information can be used for malicious purposes. Scam companies and hacking groups trying to install mallware and spyware are extremely efficient and proficient at developing well planned attacks on unsuspecting users. There are millions of computers called zombie computers because they are being used to send spam and other malicious activities without the knowledge of their owners. Expect some more.
As to the encrypted passwords. Websites typically use 1-way hashing mechanisms for password storage. This means that the password is encrypted, but cannot be decrypted by any reasonable means. The caveat to this is that if the hacker knows how the password was hashed, they can create a huge list of hashes and compare them to find the original. This is a very targeted attack, but with 24 million passwords it's worth a lot of effort. They will begin finding real password very quickly if they discover the hashing mechanism. Since many users do not use unique passwords between websites, the direct loss from being able to log into user's bank accounts, or other websites will be significant. I always recommend using a unique password with every site you log into, and use a password manager like roboform.
The reality
The reality of this situation is that Zappos is owned by Amazon.com. I can guarantee that Zappos has some stout security in place, and yet one of the largest, most tech oriented companies on earth, just had a data loss of 24 million records. This tells me that that standards we have in place for protecting data, especially non-sensitive data, are not enough. We should not just be protecting financially sensitive data, but all customer data. Sure there may be no direct cost in replacing bank cards, or obtaining new bank account numbers, stopping checks, or posting chargebacks, but the effect to the customer when you lose their data can be remarkable. We've yet to see the actual damages that this breach causes, but with the sheer amount of information out there, there could be substantial damages.