June 26th, 2020 by Evan V
Accepting Payments in a Safe Environment
Filed in: Merchant Accounts |
As businesses are increasing safety measures to keep their doors open, they often overlook their payment acceptance practices. For many businesses, this can be achieved by upgrading equipment or using their existing equipment differently. Other businesses will have to be more creative to produce a safer environment.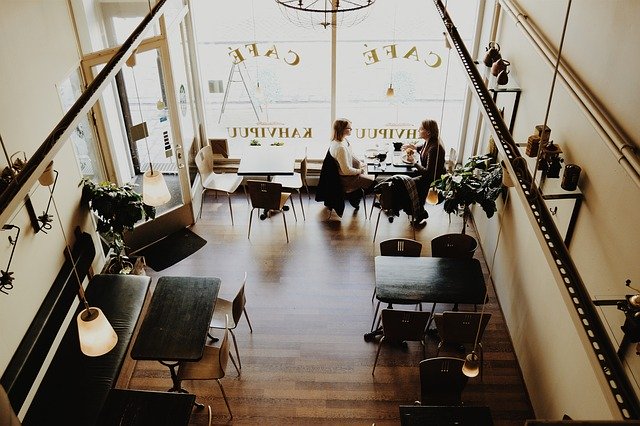 Customer Use Only
Many businesses are implementing customer-facing interfaces or self-checkout. Having a customer-facing device helps mitigate potentially transferring harmful germs by reducing contact.
Below are specific examples of equipment that The Merchant Store uses for its merchants during this time of social distancing.
Retail or Counter Restaurant: Card Present
Clover Mini W/ Swivel Stand or Customer Facing:
Perfect for any retail businesses when customers are primarily present. Capable of being a full point of sale system, with applications and software that are tailored for any type of business. With the Clover mini and swivel stand, an employee will never have to transfer any materials back and forth with the customer.
The employee can ring up the sale and simply turn the device around to face the customer, who is able to complete the payment process and select their preferred method of receipt. Your customers are able to pay through traditional EMV methods or through contactless payments like ApplePay and GooglePay.
The only downside with this set-up is the employee and customer still have contact with the same device. That said, since the Mini offers a single flat surface, it is easy to clean and have ready for the next customer.
Clover Station W/ Customer Facing Mini:
The primary reason we are proponents of the Clover system is the various Clover devices and their many configurations. Businesses can set-up their system for exactly what the business needs. With a full Clover Station and a Clover Mini as a customer-facing device, you are able to keep employees and customers at a safe distance. The employee can handle all transactions via the Clover Station, and with a customer-facing Mini, the customer is the only one who handles the card, device, and printed receipt if necessary. You can also accomplish this same setup with two Clover Minis.
Countertop terminal W/ External Pin pad:
One of the easiest and most commonly used set-ups is a countertop terminal, with an encrypted pin pad. This type of set-up is not only easy to use but is also one of the most affordable options. This accomplishes the same distancing measures in the example above for a fraction of the price. The store clerk rings up the sale and starts the transaction process on their terminal as usual. When its time to run the card, the transaction shifts over to the customer-facing pin pad where the transaction is completed. First Data's FD series and Dejavoos Z Series are two of the best devices to use in this setup.
Restaurant
These days, restaurants are especially looking for creative ways to accept payments safely or all together. Most restaurants have gone strictly to carry out, which for many businesses has not been their primary service. With the Clover systems, businesses have an easy option to incorporate online ordering and payments to any website. Many merchant providers also have established gateways, which can be more cost-effective if the business is able to work with their webmasters to incorporate a checkout feature on their website.
              Many restaurants have gradually reopened, whether that be at a limited capacity or by doing curbside. One option that many owners and managers have found effective is the pay at the table option. This option allows the customer to complete the payment at the table using a portable handheld terminal. These terminals can be connected to either WIFI or a data plan, and the transactions can be completed anywhere that they have connectivity. Many businesses are also using portable terminals for curbside or delivery, if necessary. Depending on how the system is set up, these terminals are also able to communicate and work with a POS system. While this may seem like a hassle or perhaps an unneeded extra cost, connecting these devices is quite affordable and simple to use.
Get setup or contact us for more information on a contactless processing solution!