April 13th, 2022 by J B
Terminal Overview – Dejavoo QD Series
Filed in: Merchant Accounts |
Dejavoo recently released the QD series of Android-based credit card terminals and we figured it was about time to put together a brief overview.
These new QD devices use Android as their operating system, that said Dejavoo did a great job of keeping the functionality of these devices the same as the Z line of terminals. Someone can easily switch between the two different series of devices and feel right at home.
QD Family of Devices:
Dejavoo has released 5 new devices so far in this line up as listed below. While each has its specialty these devices appear to be very flexible and could work in multiple business types.
| | | | |
| --- | --- | --- | --- |
| Device | Primary Focus | Communication | Acceptance Type |
| QD1 | Rigid Wireless | Bluetooth, WiFi, & 4G | EMV/Contactless/Swipe |
| QD2 | Mobile Wireless | Bluetooth, WiFi, IP, & 4G | EMV/Contactless/Swipe |
| QD3 | mPOS | Bluetooth, WiFi, & 4G | EMV/Contactless/Swipe |
| QD4 | Countertop Terminal | Bluetooth, WiFi, & IP | EMV/Contactless/Swipe |
| QD5 | Customer Facing PINPad | Bluetooth, WiFi, USB, & WiFi | EMV/Contactless/Swipe |
First Look Thoughts: Dejavoo QD2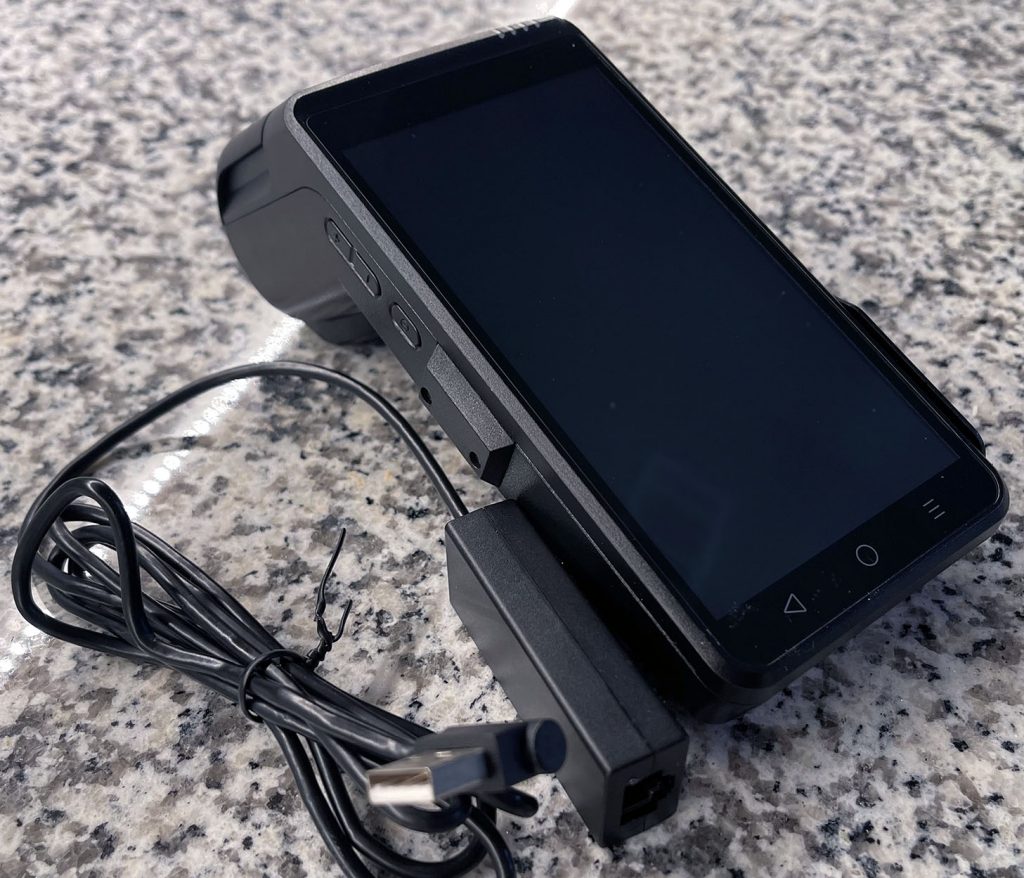 The QD2s that we purchased for testing are stout terminals in a form factor that is similar to the Dejavoo Z line and most of the industry. Where this device really stands out is its 5.5″ screen size. The Dejavoo software doesn't feel cramped on smaller machines, but on this one there is so much more space. The additional space and button sizes are nice to have on a full touch screen system, especially one that you are not holding close to your face.
Battery life definitely feels like it would last all day even under load, however, I didn't have time to run a day's worth of business through the device. My unit came set up with the power cable and Ethernet adapter screwed in place, which is not something I would expect for a mobile device. Nevertheless, it was easy to remove a few screws and clips to set this machine up for my use case.
It's also nice to see Dejavoo has been thinking about cable routing and management. In some of their product slicks, linked below, you can see where they are routing cables in different ways depending on the device's purpose. From what I am seeing on the QD2 you are not just stuck with cables that are forced to come out one side of the terminal. This will make it much easier for those of you trying to keep a clean counter.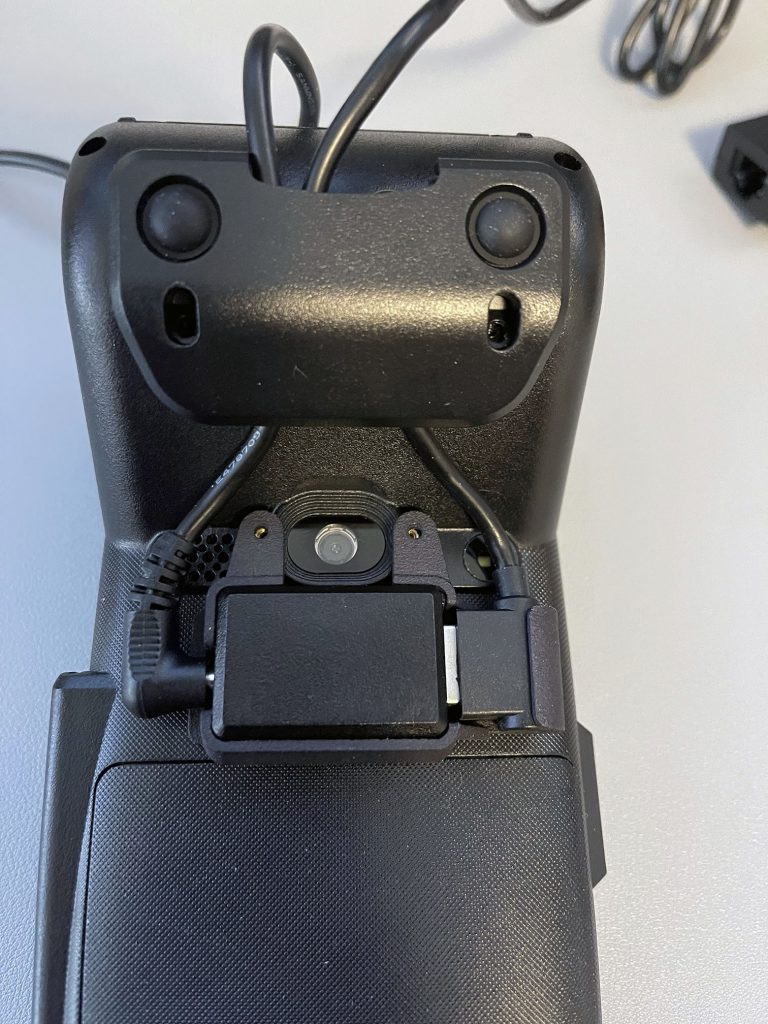 Link: Dejavoo DQ Line Brochure
Payment Acceptance:
There isn't much to say here, because the device has everything you need. EMV, Contactless, Swipe, Debit, and EBT if it's a mainstream acceptance type you can process it.
I also like to point out that the contactless area is clearly identified for the consumer, as opposed to some devices that show they are contactless but you can't ever seem to find where the reader is.
Communications:
Communication options on the entire line are wonderful. It has everything you want to see, however, there are a couple of things to note.
There is no phone port or Ethernet port integrated into the device, or at least in the QD2 I was working with. The Ethernet connection is via a USB dongle, which has its pros and cons. Yes, it's another dongle you have to keep up with, however, it appears to be a standard USB Ethernet dongle. We purchased a random TPLink USB dongle from the local computer store and tried it on the QD2. Worked like a charm. That said not all USB dongles are going to be supported natively by Android OS.
Conclusion:
I feel like Dejavoo has another homerun device line with the QD series. These are robust payment devices that are loaded with the feature sets that businesses today need. The move to an Android-based system also opens up Dejavoo to additional options in the future, while delivering a SMART phone-style user experience. If you are in the market for a new payment device this lineup is something you definitely take a look at.
Interesting Techie Fact: Which I'm sure are not supported use cases.
Since the terminal has a single USB A connector for its USB dongle. For laughs, I connected my Logitech mouse and keyboard to it, and as expected both worked. For some reason, I couldn't terminal to accept input from my keyboard's 10-key.
I also tried plugging in a USB hub and was able to successfully process sales using a mouse/keyboard while also connecting via the USB Ethernet adapter.
Then I tried using the supplied Ethernet dongle on a test PC we have running windows 11. It was plug and play, Ethernet worked as soon as I plugged it in.