Cash Discount Programs
Cash Discounting
---
Cash discounting is a method of giving a discount to customer who is paying with cash while increasing your revenue on purchases made with a credit card. Also note this discount can apply to more than cash, for example you could also do the same discount on gift cards, PIN debit, paper checks, etc.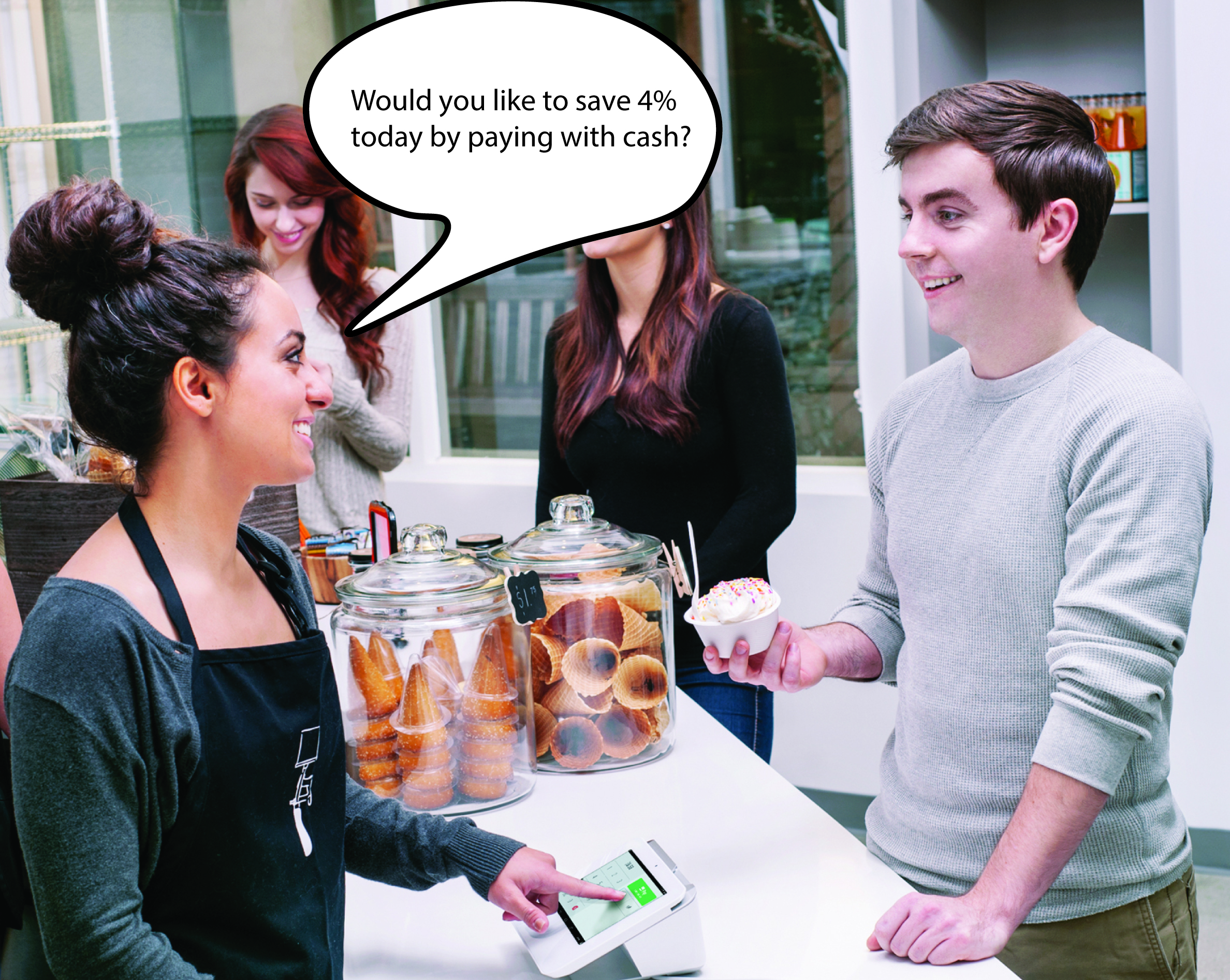 It is important to keep in mind this is not a surcharge being applied to credit card sales, which has its benefits and limitations. It's a discount off the price of a sale for using cash. Surcharging for different payment types is illegal in several states, and otherwise heavily regulated, whereas discounting is not.
Also, surcharging comes with very strict requirement on the processing side. For example, Visa/MasterCard regulations state you are not allowed to profit from a surcharge, so your surcharge cannot be more than your processing fees. You also must be able to meet certain requirements concerning how the surcharge is displayed in store and on receipts. Surcharging is additionally prohibited on debit transactions. You may also be required to show historical reports on your surcharging to your processor at almost any time.
Discounting on the other hand is more flexible, however there are still signage and receipt information that needs to be clearly displayed in case a claim is made that you are surcharging.