First Data FD35 Pinpad
First Data FD35 Pinpad
(PIN, EMV, NFC)
---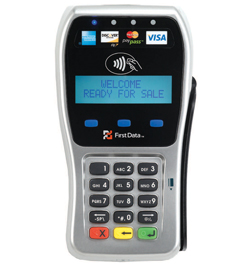 $149.98
No account or service required!
Availability:
Out of Stock. Permanent or unknown future availability!
Part Number(s): FD35-HW
---
Note on PINpads! The PINpads we offer are not encrypted and can be used with any processor. However, your processor must encrypt them before they can be used. Please contact your current processor for the cost and to ensure compatibility.
The FD35 PINpad is an EMV, NFC, and PIN entry PINpad compatible with most First Data FD credit card terminals including the FD100, FD130, FD200, and FD300.