Dejavoo Wifi Adapter
Dejavoo Wifi Adapter
---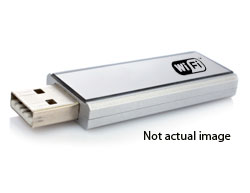 $61.98
No account or service required!
Availability:
Out of Stock. Permanent or unknown future availability!
Part Number(s): dejavoo-wifi-usb
---
The Dejavoo WiFI adapter is a usb wifi adapter that works with the Dejavoo X5, Dejavoo X8, and the Dejavoo M8. It will allow the X5, X8, and M8 to process over a WiFi connection, in addition to their normal connection methods.