Nurit 8020 Power Cord
Nurit 8020 Power Cord
(m20)
---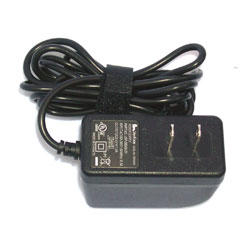 $43.98
No account or service required!
Availability:
Out of Stock. Permanent or unknown future availability!
Part Number(s): TRF11302
---
Replacement power cord for Nurit 8020 wireless credit card machines.
Please read before ordering! - There are now 2 different power cables for Nurit 8020 terminals. Please read the model number on your terminal, 8020US11 and 8020US20 select the M20 version. 8020US50 please select the M50 version. The 3 versions of the 8020 terminals look identical, so please verify the model number on the sticker on the bottom of the terminal before ordering.
This power cord does not work with the Nurit 8000. Please order the Nurit 8000 power cord if you have a Nurit 8000 terminal.
If you are unsure of the model of your Nurit 8020 or 8000, please call or email us and we can help you order the correct cable.