Nurit 8000 GPRS Sim Card
Nurit 8000 GPRS Sim Card
---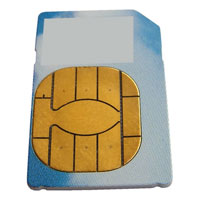 $15.98
No account or service required!
Availability:
Out of Stock. Permanent or unknown future availability!
Part Number(s): 8020us-sc
---
This is the required SIM card for operation of the Nurit 8000 GPRS. This card is not compatible with the standard Nurit 8000. Please ensure that you have the GPRS version before ordering.