Nurit 700 Value Pack
Nurit 700 Value Pack
---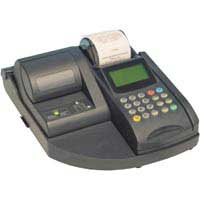 $525.98
No account or service required!
Availability:
Out of Stock. Permanent or unknown future availability!
Part Number(s):
---
Nurit Value Pack Processor, Printer, and Check Reader Combination with internal Pin-Pad. The Nurit 700 Value Pack is an integrated electronic point-of-sale terminal and an automatic check reader designed to support a complete range of retail payment processing transactions. With one piece of equipment you can process credit and debit cards, smart cards, checks, even customer loyalty or gift cards.