Verifone Omni Countertop Stand 3750
Verifone Omni Countertop Stand 3750
---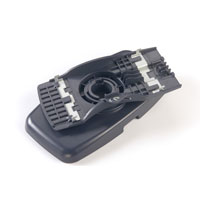 $50.98
No account or service required!
Availability:
Out of Stock. Permanent or unknown future availability!
Part Number(s):
---
A counter-top mounting stand for the Omni 3740, and 3750 terminals. This stand screws into a counter or table and has a swivel, so that the terminal can be rotated up to 270?. The stand features a quick release tab so that a terminal can easily be clipped in and out. The Omni stand will raise a terminal about 3" off the surface it is mounted on.
SPECIAL ORDER ITEM:
The omni stand is a special order item, and as a result we do not recommend ordering this item with overnight delivery. Please allow additional time for delivery.