Verifone Tranz Power Cord
Verifone Tranz Power Cord
(330, 380, 380x2)
---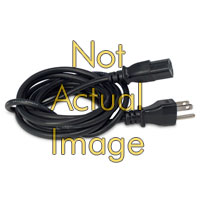 $10.98
No account or service required!
Availability:
Out of Stock. Permanent or unknown future availability!
Part Number(s): vtranz3x-psu
---
Replacement power cord for Verifone Tranz series credit card machines.
Compatible With:
Tranz 330
Tranz 380
Tranz 380x2

In order to provide you with the correct part, please specify which terminal this cord will be used with, in the comments section of the order form.