Ingenico iWL255
Ingenico iWL255
---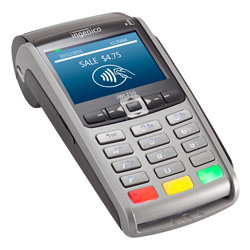 $479.98

& Ships Free!
No account or service required!
Availability:
Out of Stock. Permanent or unknown future availability!
Part Number(s): IWL255-01P2070A
For a limited time, get this terminal 1/2 off when you setup a merchant account.
Apply or get more information today »
---
Make sure to enter your processor in the configurations dropdown. The ICT terminals are semi-proprietary and you must order the correct version for it to work with your current processor.