July 25th, 2017 by J B
Filed in: Monthly Newsletters |
Have you ever wanted to have access to some seriously big data?  First Data's Clover Insights app allows you to use their massive amounts of credit card transaction data to benchmark your business against other similar businesses in your area.  First Data uses data from both sides of the house; processing and issuing. It uses this data to bring you information about your business, competitors, and customers so that you have real time information to help you build your business.
While Insights is integrated into Clover POS, it also works with many existing point of sale systems.  You can also take it for a test drive through the mobile apps for Android and IOS devices.  Whether on site or on the road you can access insights from just about any device.  If you are already a First Data customer you can login using your merchant ID to see Insights just based off your processing volume.
Just select a location and Clover will bring you real business data to help you see area trends.  You can even find other businesses serving similar customer which could be handy when strategizing about obtaining more customers.
What can it do?
Insights can give you a quick snapshot of your business showing you sales data from the last week, month, or year.  Several of which will let you drill down to get a quick view of more information or to jump to the details.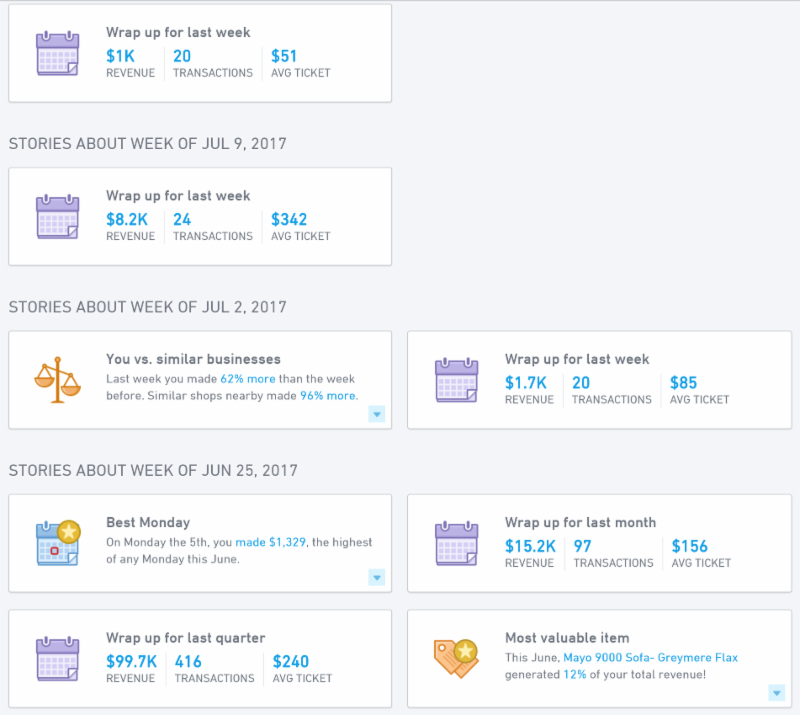 You can quickly find similar businesses to your own and see how your business is stacking up against the competition.  You can use that information to set goals for your business instead of just guessing.
It gives you the ability compare your revenue against your previous year, or even other similar business.  You will be able to view an extended timeline view (imaged below) or a day of week breakdown to better show peak sales days easily.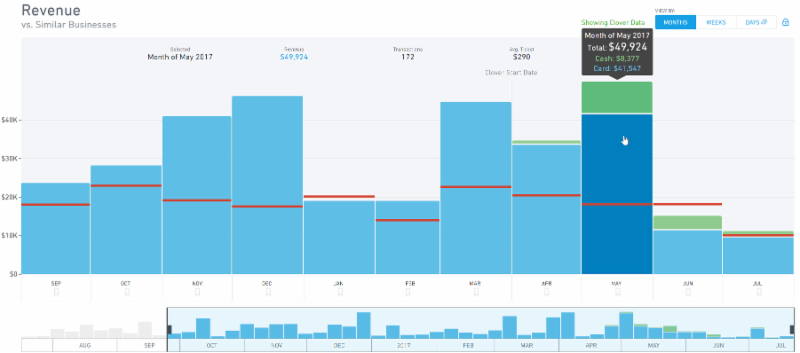 Heat maps are a good way to see where your customers live and shop to develop a better idea of where to market and to whom.  In addition, you can use the sales analysis to gain even more insights into your customer behaviors and buying habits.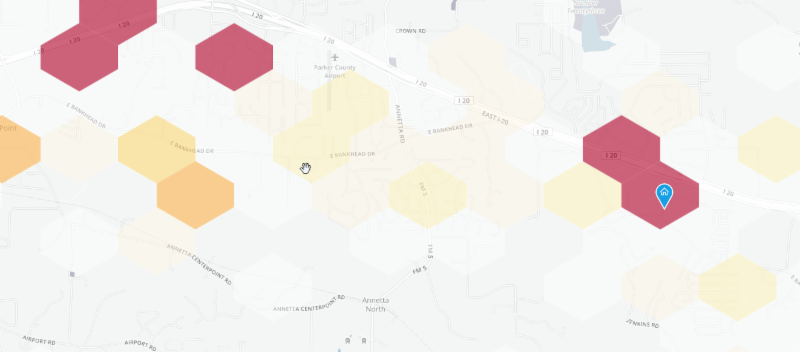 You get charts and graphs on product specific sales data.  You can also link Clover Insights to your company's social media pages to gain even more insight into you customers.  There are some helpful reports in Insights that can help you grow and fine tune your business and at $10.00 per month its cheap enough to try it out for a month to see what data might be valuable to your business.  There are also some third-party apps that use the Clover Insights data to give you even more powerful reporting if you so desire.