Magtek MICRIMAGE - RS232/RS232
Magtek MICRIMAGE - RS232/RS232
(P/N 22410002)
---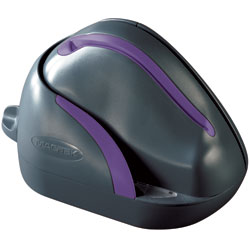 $386.98

& Ships Free!
No account or service required!
Availability:
Out of Stock. Permanent or unknown future availability!
Part Number(s): 22410002
---
This version of the MICRImage is the RS232-RS232 version. It does not include a card reader and is Magtek P/N #22410002 .
There are several versions of the Magtek MICRImage. Please ensure that you are ordering the correct version for your specific application.
MICRImage's small footprint and advanced ergonomic design offer ease-of-use and optimum functionality for the POS environment. MICRImage is ideal for electronic check applications in the retail environment.
Features
Reads MICR data and scans front image of check in a single pass
Reads E13-B and CMC-7 fonts
Black & white and grayscale images are standard
Image resolution: 200 dpi
Image compression: CCITT or G4
Image files: TIFF 6.0 (other formats can be made available)
Image storage capacity for up to 100 black & white images
Each model includes two interface ports: RS-232/RS-232, RS-232/Ethernet, or RS-232/Modem
USB connectivity is also available
Easy-access feature allows cover to slide open for convenient cleaning of scan bar and check path (no tools required)
Attractive ergonomic design with visual cues for ease-of-use and faster training
Optional 3-Track MSR (magnetic stripe Reader)
Also available: MICR ER (Enhanced Reading) is a feature used for automated confirmation of MICR data: MICRImage compares the results of multiple MICR reads, deeming the data accurate when all reads match, or reporting an error to the application when there is a mismatch
MICRImage is ideal for all electronic check applications such as NACHA's POP, ARC, and RCK.