Dejavoo C5
Dejavoo C5
---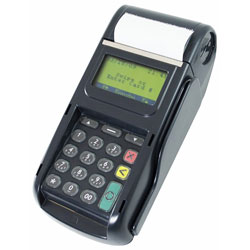 $181.98
No account or service required!
Availability:
Out of Stock. Permanent or unknown future availability!
Part Number(s): dejavoo-c5
---
If you are looking for a reliable, easy to use, and low cost dial-only terminal, the C5 from Dejavoo is your terminal!
The Dejavoo is one of the lowest cost terminals available, but it will meet the needs of most small retail merchants. If you are using a Nurit 2085 or Hypercom T7P and have been told that your terminal is being discontinued, the Dejavoo C5 is an excellent replacement. Dejavoo terminals are quickly becoming our favorite based on their simple design, low cost and reliability, and the C5 is no exception.
Supplies and Accessories
Similar Products

Dejavoo X5
From: $211.98

Equinox Hypercom T4220
From: $340.98