Dejavoo M3 Wireless
Dejavoo M3 Wireless
(GPRS)
---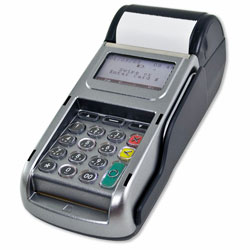 $486.98
No account or service required!
Availability:
Out of Stock. Permanent or unknown future availability!
Part Number(s): dejavoo-m3
---
The Dejavoo M3 is the first wireless terminal from Dejavoo Systems. Dejavoo Systems was created by the original founder of Limpan USA who created the popular Nurit 3010 and Nurit 8000 wireless terminals. The M3 operates on the GPRS wireless network. A USB port is available for additional communications. This is one of our newest terminals, and is one of the more exciting and advanced terminals to hit the market. Based on the history of the original Lipman company, we full believe that Dejavoo will become one of the best brands available.
Since this terminal and brand is new, please check with your current processors before ordering. This terminal is not yet compatible with all processors. If you would like to use the M3 and need a processor, we do support this terminal and can provide merchant services to your business. Contact us today for more information.