Equinox Hypercom T4205
Equinox Hypercom T4205
---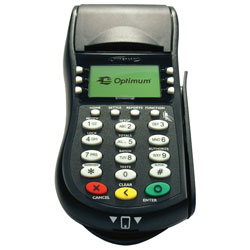 $149.98
No account or service required!
Availability:
Out of Stock. Permanent or unknown future availability!
Part Number(s): 010332-4205
---
The Hypercom T4205 is Hypercom's entry level dial terminal. It is a low cost terminal that supports a limited number of applications and features, but meets the needs of most small retail merchants. This is a good entry level terminal and would make a suitable replacement to many older terminals that are no longer certified.