Way Systems MTT 1581
Way Systems MTT 1581
---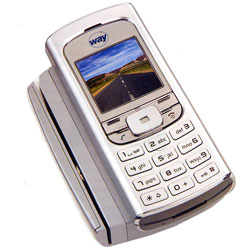 $498.98
No account or service required!
Availability:
Out of Stock. Permanent or unknown future availability!
Part Number(s): MTT-1581
---
The New MTT 1581 empowers merchants everywhere with the limitless possibilities of a truly mobile POS terminal. This revolutionary offering from WAY Systems has the functionality mobile merchants demand for successful, secure transactions anywhere. The terminal's stylish, sleek form factor fits easily in the palm of your hand, combining the convenience of a mobile phone with the power to accept payment anywhere, at anytime.
Similar Products

Way Systems way5000
From: $473.98