Lipman Nurit 2085 Plus
Lipman Nurit 2085 Plus
---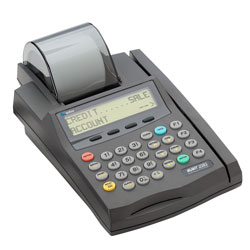 $319.98
No account or service required!
Availability:
Out of Stock. Permanent or unknown future availability!
Part Number(s):
---
Item Notice:
The Lipman Nurit 2085 Plus has been discontinued, and is no longer available. The Verifone Nurit 8320 is available as a replacement for $395.98.
Nurit 2085 plus Processor and Printer Combination. NURIT 2085 Plus - The Nurit 2085 plus is identical to the Nurit 2085, except it also includes an internal pin-pad that will allow the acceptance of Debit(ATM cards).
The Nurit 2085 plus is an exceptionally user friendly and very fast credit card machine. It has a high speed built in thermal printer that eliminates the need for ribbon. The Nurit 2085 plus is a high performance affordable credit card machine. We highly recommend this credit card machine for all retail merchants who need the added ability to accept debit cards due to its low price, very high reliability, ease of use, and its advanced features.
Lipman Nurit 2085 plus Key features
The sleek, ergonomic, compact design won't clutter counter space.
The simple, menu-driven interface is fully integrated with the keyboard, eliminating the need for complicated keypad overlays and templates.
Programmable LCD soft keys and hotkey's provide one-touch access to customizable functions and business-specific applications.
Large, 2 line x 16 character backlit display enhances readability.
A wide variety of customizable transaction reports provides you with a helpful as well as cost saving accounting business management tool.
Nurit 2085 plus Can handle multiple payment types

Credit
Debit
Cash
T & E
EBT
Check Verification, Guarantee and Conversion
Pre-Paid Cards
Loyalty / Gift Cards
Smart Cards
Proprietary Card
NURIT 2085 plus - FAST, FLEXIBLE AND HASSLE-FREE
Occupying minimal workspace, the NURIT 2085 plus continues to rank among Lipman's most popular and attractive solutions. Employees who use it every day appreciate its menu driven, user-friendly interface. For the busy merchant, customizable hot key shortcuts make daily operation a breeze, plus it's a cinch for new employee's to learn.