Addressograph Bartizan 4000 Manual Imprinter
Addressograph Bartizan 4000 Manual Imprinter
---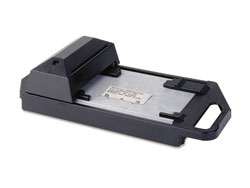 $25.98
No account or service required!
Availability:
Out of Stock. Permanent or unknown future availability!
Part Number(s): 4000IMP
---
The Addressograph Bartizan 4000 Manual Imprinter is a sturdy metal-bed flatbed manual imprinter. It is designed to work for years of operation. The Bartizan 4000 is the sturdiest imprinter we offer. If you would like a slightly smaller but still very good imprinter, we suggest the Bartizan 4850.