Verifone P250 Printer
Verifone P250 Printer
(Refurbished)
---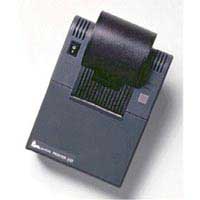 $75.98
No account or service required!
Availability:
Out of Stock. Permanent or unknown future availability!
Condition:
Factory Refurbished
Part Number(s): p250-r
Please call us as (800) 532.4966 to check availability. We often have refurbished terminals in stock. However, due to the difficulty in keeping these in stock, please contact us for availability.
---
Verifone P250 Printer (Refurbished): compatible with all verifone processors, and most other processor brands. This is the most used modular printer available. FEATURES: Compatible with all VeriFone transaction systems Can interface with non-VeriFone terminals Saves valuable counter space with its compact design Uses easy-to-change drop-in ribbon cartridges Can operate in a ribbonless mode with specially treated paper Comes with an integrated paper-path feed that virtually eliminates paper jams Includes power-on/paper-low indicators Produces crisp, legible characters with fast, reliable dot matrix shuttle printing.
Similar Products

Verifone P250 Printer
From: $179.98

Verifone P900 Printer
From: $220.98

Verifone P900 Printer
From: $90.98
Verifone P250 Printer Guides and Downloads
(These open in a new window).