PC Charge Pro
PC Charge Pro
(Includes 1 Year Support)
---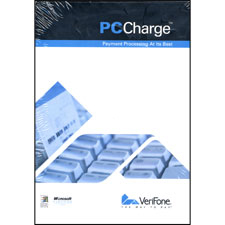 $305.98
No account or service required!
Availability:
Out of Stock. Permanent or unknown future availability!
Part Number(s): 100prol0000-supp
---
PC Charge End of Life Notice: As of April 15th, 2015, VeriFone has announced PC Charge will be discontinued. VeriFone will no longer ship PC Charge after May 2015. Support contracts will be honored, however support contracts will not be renewable after October 1st, 2015. We strongly suggest looking for a longer term processing solution such as Clover or Shopkeep POS Systems.
PCCharge Pro is a PC based credit card processing software solution. PCCharge Pro allows your business to turn a standard PC into a credit card terminal. It supports all of the features found in a credit card terminal, and also supports many more features such as customer management, and recurring billing. PC Charge Pro works with a number of peripherals such as PINpads, printers, and magnetic card readers. We sell the most current version of PC Charge available which is currently version 5.10. However, the most recent version will be sent if PC Charge is upgraded beyond 5.10.
PC Charge Pro works on minimal hardware, and the following operating systems: PC with Windows 7 Professional, Enterprise, or Ultimate Edition (32-bit), Windows Vista Business Edition (32-bit), Windows XP Professional Edition (32-bit), Windows Server 2003 Enterprise Edition, Windows Server 2000 Standard Edition, or Windows 2000. PC Charge Pro will not work on Windows XP Home. PC Charge Pro includes activation and 1 year of support (included in price).
Supplies and Accessories
Similar Products

PC Charge Unlimited
From: $625.98
PC Charge Pro Guides and Downloads
(These open in a new window).
Guide to using PC Charge for Wireless Processing
PC Charge Pro FAQ
PC Charge Pro Tested Hardware List