PC Charge Unlimited
PC Charge Unlimited
(Version 5.10)
---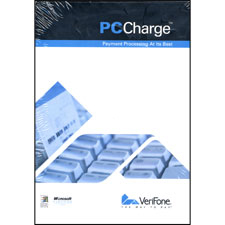 $625.98
No account or service required!
Availability:
Out of Stock. Permanent or unknown future availability!
Part Number(s): 100PROUNL
---
PC Charge End of Life Notice: As of April 15th, 2015, VeriFone has announced PC Charge will be discontinued. VeriFone will no longer ship PC Charge after May 2015. Support contracts will be honored, however support contracts will not be renewable after October 1st, 2015. We strongly suggest looking for a longer term processing solution such as Clover or Shopkeep POS Systems.
PC CHarge Pro Unlimited license upgrade. Please note, this is an upgrade license for existing PC Charge customers. This license does not include an installable version of PC Charge PRO which is required.
Similar Products

PC Charge Pro
From: $305.98