Verifone Tranz 460
Verifone Tranz 460
---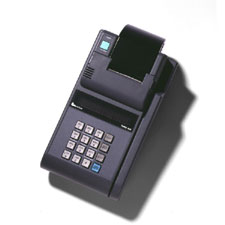 $349.98
No account or service required!
Availability:
Out of Stock. Permanent or unknown future availability!
Part Number(s):
---
Tranz 460 Processor and Printer Combination. A terminal and printer in one, the TRANZ 460 is the ideal transaction system for merchants switching from paper to electronic payment processing. The compact, integrated VeriFone TRANZ 460 system is a top performer at the point of sale. Available with 128 Kbytes of random access memory (RAM), it handles large applications and transaction batches. It provides a complete POS system at a fraction of the cost of buying a separate terminal and printer. And it's a real space saver, packing dual capability in a single footprint. An all-in-one unit, the TRANZ 460 has no messy printer cables to worry about, and it costs less to ship. Plus, it's easier to set up, with no DIP switches or separate power plug for the printer.